49 Vowel Sounds (49 Basic sounds in Burmese)
Welcome from Language Maison. Here we provide the vowel sounds in Burmese. Vowel sounds are the basic sounds, that you can use to produce similar tones, in combination with the alphabets. Since Burmese is a tonal language, each tone can contribute a different meaning. That's why you will like to learn the basic vowel sounds first. In fact, it's also fun. It's just like learning how to sing!
Just click each button to listen the vowel sounds, and let's try it out loud! (There could be some delay while loading for the first-time users. Opening this tab on a desktop/laptop is more user-friendly than a mobile.)
Language Maison's Sound Formation System in PDF: Download Here.
---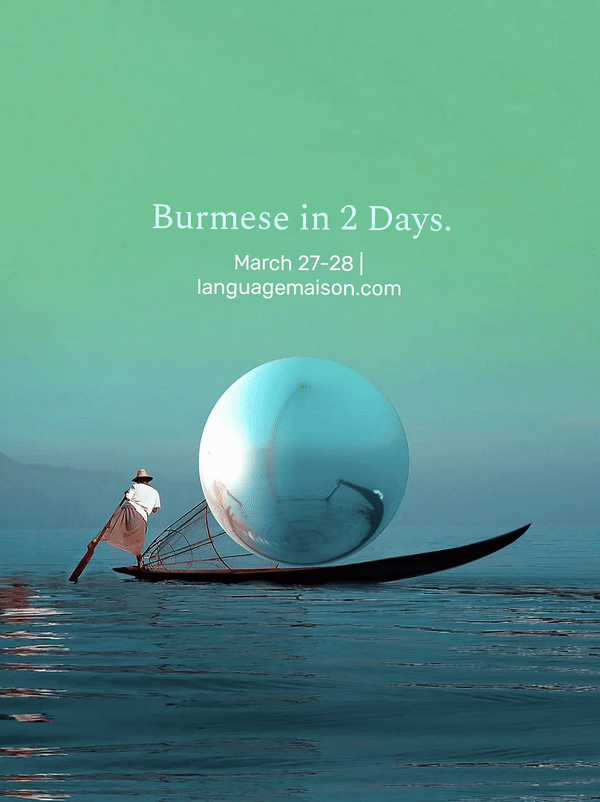 Way to Go Burmese Program on March 27- 28.
Are you looking for an activity? Are you interested in Burmese language and Culture? This 2-Day Way to Go Burmese Program is specially designed for
beginners who want to focus on Burmese speaking skills
anyone who prefers self-learning but has little time for study
anyone who likes to have a new experience in learning Burmese
Don't wait, check it out here!